Gandona Estate is single-minded in our approach to ensuring quality. We don't purchase out-side grapes and we custom-built a winery to control every stage of the grape growing and winemaking process. The winery was completed in 2010 and was designed to embrace the best of both old- and new-world winemaking techniques. Adopting an old-world practice used by the legendary Chateaux of France, concrete fermentation tanks were incorporated into the winery's design. Wines are barrel-aged in a cave tucked inside Pritchard Hill's rocky interior, providing consistently cool temperatures and an ideal degree of humidity. A separate, temperature-controlled room inside the cave can be heated or cooled as needed.
Reclaimed wood and other repurposed materials were used in several areas of the winery, like the winery's interior oak doors made from trees harvested from our former home in Connecticut. The boulders and rocks excavated from the cave were used to create the winery's exterior wall, and the bathroom sink was chiseled from a large boulder excavated from deep inside the hill. The property's old redwood water storage tank was dismantled and transformed into beautiful doors for the winery and cave.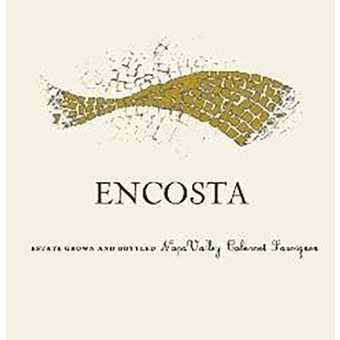 Meaning "hillside" in Portuguese, Encosta is the beginning. This Cabernet was originally created to showcase the youthful vibrancy of the vines planted by our team when the property was first acquired. With time, however, Encosta has become less about younger vines and more about showcasing the various expressions of our highly dynamic vineyard characteristics.