For over 35 years, Fior di Sole has been an industry leader in brand development, packaging innovation & wine production for the wholesale & retail markets.
Our proven record includes the development of numerous million-case brands across all categories, from Extreme Value to Iconic wines; with a particular focus on Popular Premium, Premium & Super Premium categories.

We grew up in Italy, where wine is on the table 365 days a year and no one worries about opening the "right" or "wrong" bottle. We founded Ca' Momi in 2006 to honor our roots and build a New Napa centered on community, authenticity, and enjoying life's simple pleasures.
We heart craft our wines with passion, integrity, and soulful intention, and we savor them as an everyday celebration of life – best enjoyed in the company of family, friends, and a great meal.

The Pra Vinera line provides our consumers with exceptional California styled wines, with a twist of Italian influence, from our winemakers who have mastered this art for over 30 years. Each vintage is carefully selected and sourced from the best growing regions in California, allowing our winemaker to continue to provide these high-quality styles of wine year after year.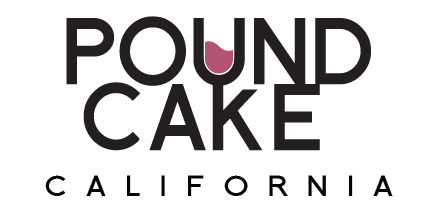 One slice of pound cake is never enough. One glass may not be enough either! Our Pinot Noir delivers all the decadence and richness of your favorite confection. With mouth-watering fruit, a touch of oak, & subtle hints of bittersweet chocolate, pound cake Pinot Noir delivers a touch of sweet, a dash of spice & drinks like a big glass of everything nice! It takes four simple ingredients to pull off this classic American confection: flour, eggs, sugar & our favorite…butter! Inspired by these time-honored flavors, Poundcake Chardonnay is just what you'd expect & more!

A historic drive down the California countryside brings you to our birthplace, and we celebrate our humble beginnings in each bottle of wine. Like the old, long barn that gives our wine its name, we strive to preserve the regional character and agricultural charm of our winery and our land. Long Barn wines are made with all that we are – and reflect all that we've come from. Italian Stefano Migotto is a legacy winemaker, carrying knowledge of the trade passed down to him from multiple generations of vintners. Raised in northern Italy's Abano Terme and educated at the University of Padova, Stefano mastered old-world winemaking techniques and traditions. Now residing in Napa, California, he serves as head winemaker for Long Barn.

Bend refers to the "bend in the road": the one that leads you not only to our California winery, but also down the path less taken. This "bend" leads us to discover new things and explore amazing, unforeseen experiences. We bring you the adventure of Bend wines – unconventional but exemplary, modest but complex. We welcome you to journey with us and fall in love with our wines.