The Wagners come from a long line of grape growers and winemakers, with a history in Napa Valley dating back to the 1850s. Through the years, they have embraced a hands-on work ethic and are constantly seeking to make better and better wines.
Whether it's venturing to different regions to find diverse sources of top-quality grapes or experimenting with new farming techniques, the result is a pairing of tradition with innovation, a respect for the old with the promise of the new.
It's been over 45 years since Chuck Wagner, along with his parents, Charlie and Lorna Wagner, founded Caymus Vineyards in Rutherford, Napa Valley. Chuck Wagner continues to make two world-renowned Cabernet Sauvignons under the Caymus label from Napa Valley.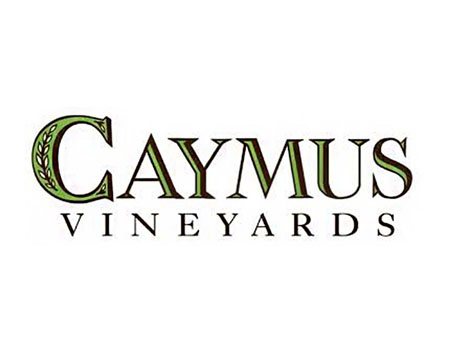 In 1971 Charles F. (Charlie) Wagner and his wife Lorna Belle Glos Wagner asked their son Charles J. (Chuck) Wagner, who had just graduated from high school, if he would be interested in joining them in starting up a winery. If Chuck declined the offer, Charlie and Lorna were planning to sell out of their ranch in Napa Valley and move to Australia. Chuck accepted his parents' offer to launch the winery, Caymus Vineyards.
The Wagners produced their first vintage in 1972, consisting of 240 cases of Cabernet Sauvignon. Since then, Caymus has focused their efforts in the production of quality Cabernet Sauvignon. Today's production is 65,000 cases.
Caymus Vineyards remains 100% family-owned by the Wagners. Charlie, Lorna Belle, and Chuck worked together as a remarkable team for over 30 years building Caymus Cabernet. Today, Chuck, his two sons, Charlie and Joe, and one daughter, Jenny, have joined the family team. Farming grapes remain the priority with the family farming about 350 acres of choice Napa Valley land.
The Wagners took the name Caymus from the Mexican land grant known as Rancho Caymus, given to George Yount in 1836, which encompassed what eventually became the town of Rutherford and much of the surrounding area.

It all began at the dinner table. Charlie Wagner Sr., who co-founded Caymus Vineyards in 1972 with his wife, Lorna, and son, Chuck, would mix wines to find the perfect glass to pair with his meal. No one blended wines back then, so his experiment was pretty radical.
Fast forward to 1989, when Conundrum White was born, quickly taking off with its mysterious, tropical notes and amazing versatility. Conundrum Red, serious yet approachable, was introduced in 2011. Today, it's Charlie's grandson, Charlie Wagner II, who keeps Conundrum as original as ever.

Grapes for this Malbec are grown in the Andes Mountains of Argentina and transported to Caymus, where we use our winemaking techniques to create a style that is dense, dark and supple. Falling outside standard labeling rules, Red Schooner does not include a vintage date but is known by the voyage from which it traveled (Voyage 8 is the 2018 vintage). Offering scents of ripe plums and cherries, this wine features flavors of French oak and soft tannins.