Written by Michael W. Reyes
It is finally time for the Wine Club's biggest sales of the year, our 11/11 clearance sale. It is the perfect opportunity to load up on high quality American wine for the Holidays (because we all know how fast that goes during festivities). This year, we have 11 excellent wines to choose from with discounts as high as 70% off! The sale will take place from Thursday November 11 to Saturday November 13 and will be accessible on premise at The Wine Club in Makati City or online at
www.wineclub.ph.
We will be providing tasting of all the  sales wines at the Wine Club, so if you are on the fence, schedule a time to come down and try it! We promise, you will not be disappointed.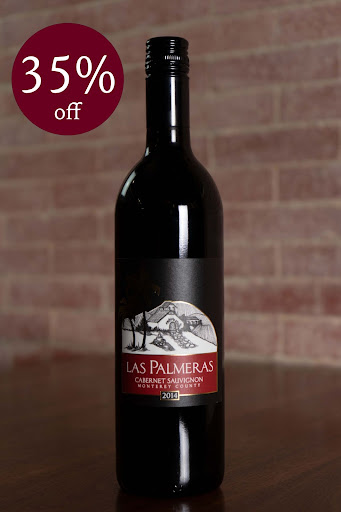 Las Palmeras Cabernet Sauvignon 2014 – 35% Off
The Las Palmeras Cabernet Sauvignon derives inspiration from the early missionaries who planted vineyards in California's central coast in the 18th century. Grown in the cool climate of Monterey, this Cabernet is soft and smooth with plenty of fruit despite spending years in the bottle. This wine is excellent on it's own or with  food.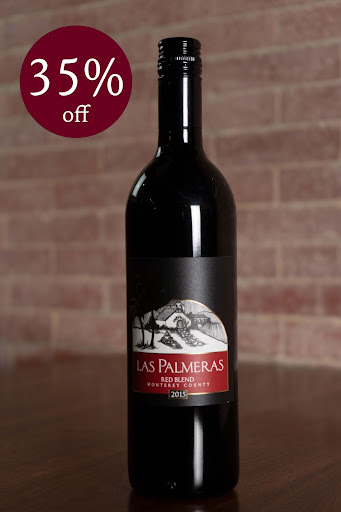 Las Palmeras Red Blend 2015 – 35% Off
Like the Las Palmeras Cabernet Sauvignon, the Las Palmeras Red Blend is inspired by the history of the region. This blend is Merlot dominant with beautiful fruit and soft tannins. Excellent for a family dinner or parties at home. Very easy to enjoy on it's own or with food.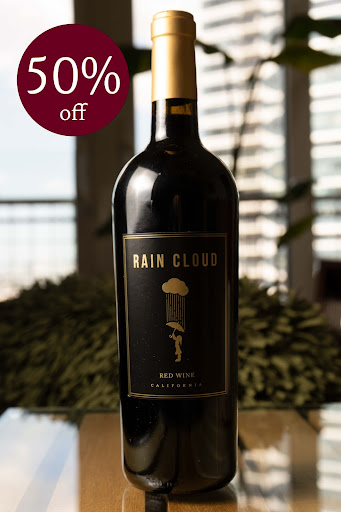 Rain Cloud Red Blend 2016 – 50% Off
A dark and deep Cabernet Sauvignon blend with flavours of ripe black cherry, chocolate, and a hint of black licorice. A serious wine for a serious wine drinker with a heavy bottle that would look impressive on any dinner table. Enjoy with a nice piece of meat.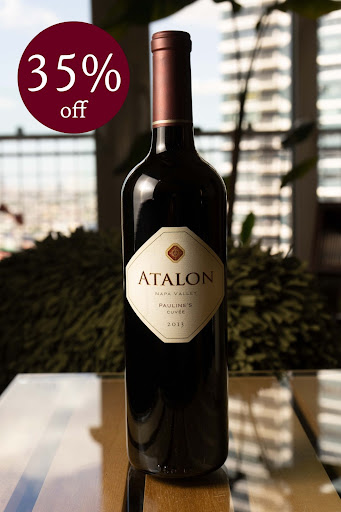 Atalon 'Pauline's Cuvee' 2013 – 35% Off
A beautiful Bordeaux style blend that draws inspiration from the wonderful wines of Saint Emilion.  Composed of a delicate blend of Cabernet Franc, Cabernet Sauvignon, and Merlot; you will experience beautiful layers of dark cherries, plum, and black currant. With almost a decade in the bottle, the Atalon 'Pauline's Cuvee' 2013 is read to drink now and will blow you away. Don't miss the rare opportunity to experience this wine at a price point much lower than it deserves. Note: Older bottles tend to have brittle corks, be careful when opening and do not panic if the cork breaks – the wine is still good.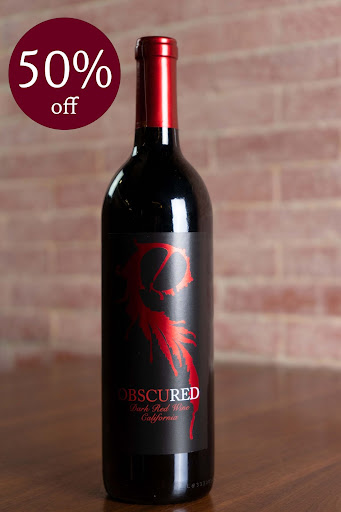 ObscuRed Red Wine 2017 – 50% Off
A dark and sweet blend designed for the entry level wine drinker. Swirling black fruit and smoke mingle with bright red cassis, vanilla and berries. This robust, full-bodied red unfolds into layers of sultry fruit and intriguing spice. Perfect for a first date.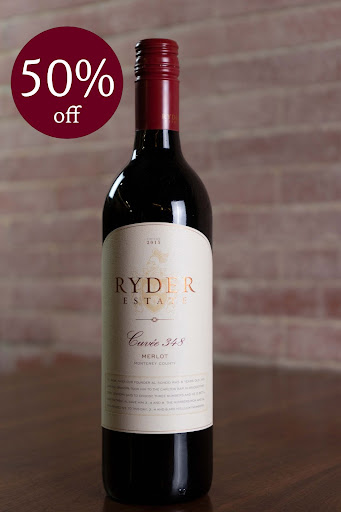 Ryder Estate Merlot 2015 – 50% Off
Hailing from Monterey County, this savory, ripe and velvety Merlot satisfies with notes of black fruit, blueberry and vanilla. Enjoy with lamb, spaghetti, or on its own after a hard day's work. The perfect quaffing wine.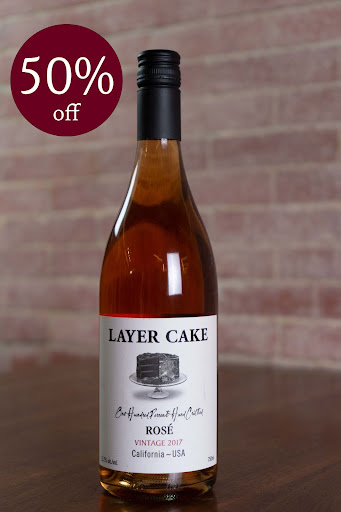 Layer Cake Rose of Pinot Noir & Syrah 2016 – 50% Off
If you are looking for a Rose that is not 'sweet,' the Layer Cake Rose is for you (despite the name). Complex and structured, this Rose is derived from Pinot Noir and Syrah and will be an excellent companion to any outdoor event – with or without food. Aromas of passion fruit, pink grapefruit and dried rose petals mingle with the slightest hint of dark chocolate and cranberry. On the palate, tropical flavors of guava and crushed loquat harmonize with field-ripened strawberries, picked fresh for the farmers market. The vibrant acidity is layered with pink grapefruit zest, rhubarb and pineapple that culminates in a bone dry, refreshing finish.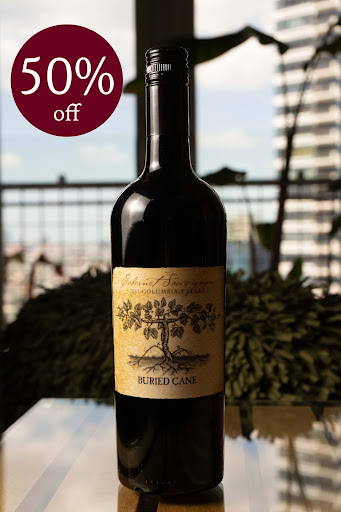 Buried Cane Cabernet Sauvignon 2015 – 50% Off
Washington State's primary vineyard areas are at the same latitude as Bordeaux, France, the historic home of Cabernet Sauvignon, the king of red varietals. This Cabernet has a deep purple color with luscious dark fruit character. Vibrant aromas of black cherry, blackberry, cassis, cedar, ripe plum and baking spice. The Buried Cane Cabernet Sauvignon has medium body with good acidity and silky tannins. Flavors of black cherry, cassis, baking spice with a hint of dusty cocoa. Smooth finish with lots of dark fruit and spice.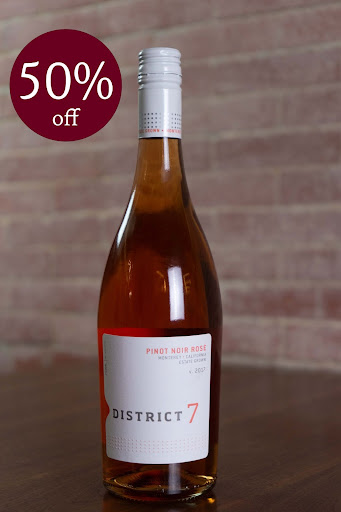 District 7 Rose of Pinot Noir  2017 – 50% Off
District 7 is all that Monterey as a winegrowing region has to offer. Their Rose of Pinot Noir is light, fruity with hints of rhubarb, strawberry, raspberry, herb. Fresh with hints of sun-ripened strawberries and white currants, long finish of red berries on the palate. Perfect for a picnic or al fresco dining.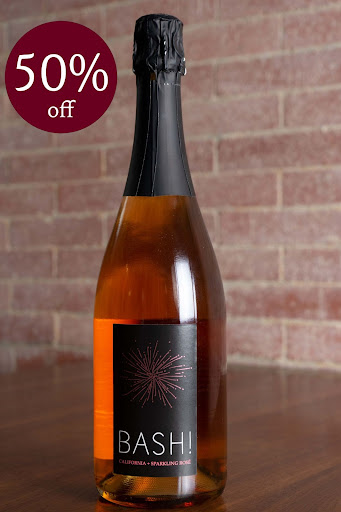 Bash Sparkling Rose NV – 50% Off
The perfect balance between delicate floral notes and bubbling fruity overtones, reminiscent of succulent summer strawberries, topped with delightful shortcake and creamy chantilly. An elegantly effervescing experience, best served under the summer sun, for a chillingly refreshing spritz. This wine is perfect for the holiday celebrations soon to come.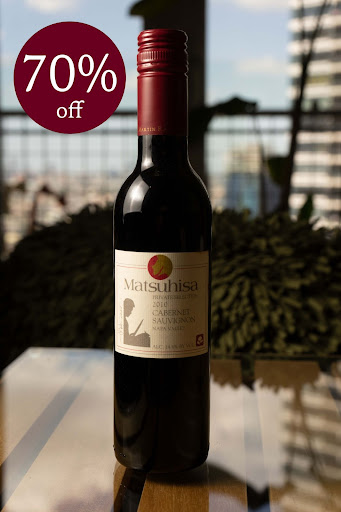 Matsuhisa Cabernet Sauvignon 2010 (375ml) – 70 % Off
Last but certainly not least is this big bold Napa Valley Cabernet Sauvignon. Crafted by the famous Martin Ray Vineyards, this hefty wine is ready to drink now after sleeping in its bottle for over a decade. Don't let the small bottle fool you, this sleeping giant needs some time to wake up – decanting is highly recommended. Enjoy with a serious steak. At this price, this wine is an excellent giveaway during the holiday season.
And that's it! 11 outstanding wines with outstanding discounts during out biggest sale of the year. Whether you are looking to stock up for the upcoming holiday celebrations, looking for Christmas gifts for friends and family, or just curious to expand your experience with American wines, there is something available for every wine lover at every level. Still not convinced? Then join us at the Wine Club in Makati from November 11-13 to enjoy free tastings of all of the above so you can be sure you are buying exactly what you need. For those of you who prefer online shopping, all wines will be discounted at
www.wineclub.ph
from November 11-13. Don't miss out! Mark your calendars now!