Our semi-annual visits to Napa Valley are remiss without a visit to Caymus Vineyards. Nestled in a bucolic area in the Rutherford Bench formerly known as Rancho Caymus, the name derives from the native American Wappo Indians that inhabited most of present day Napa Valley. Rutherford is considered the historical heart of Napa Valley, known for its unique terroir called 'Rutherford Dust' which contributes to the production of rich, concentrated and highly complex wines.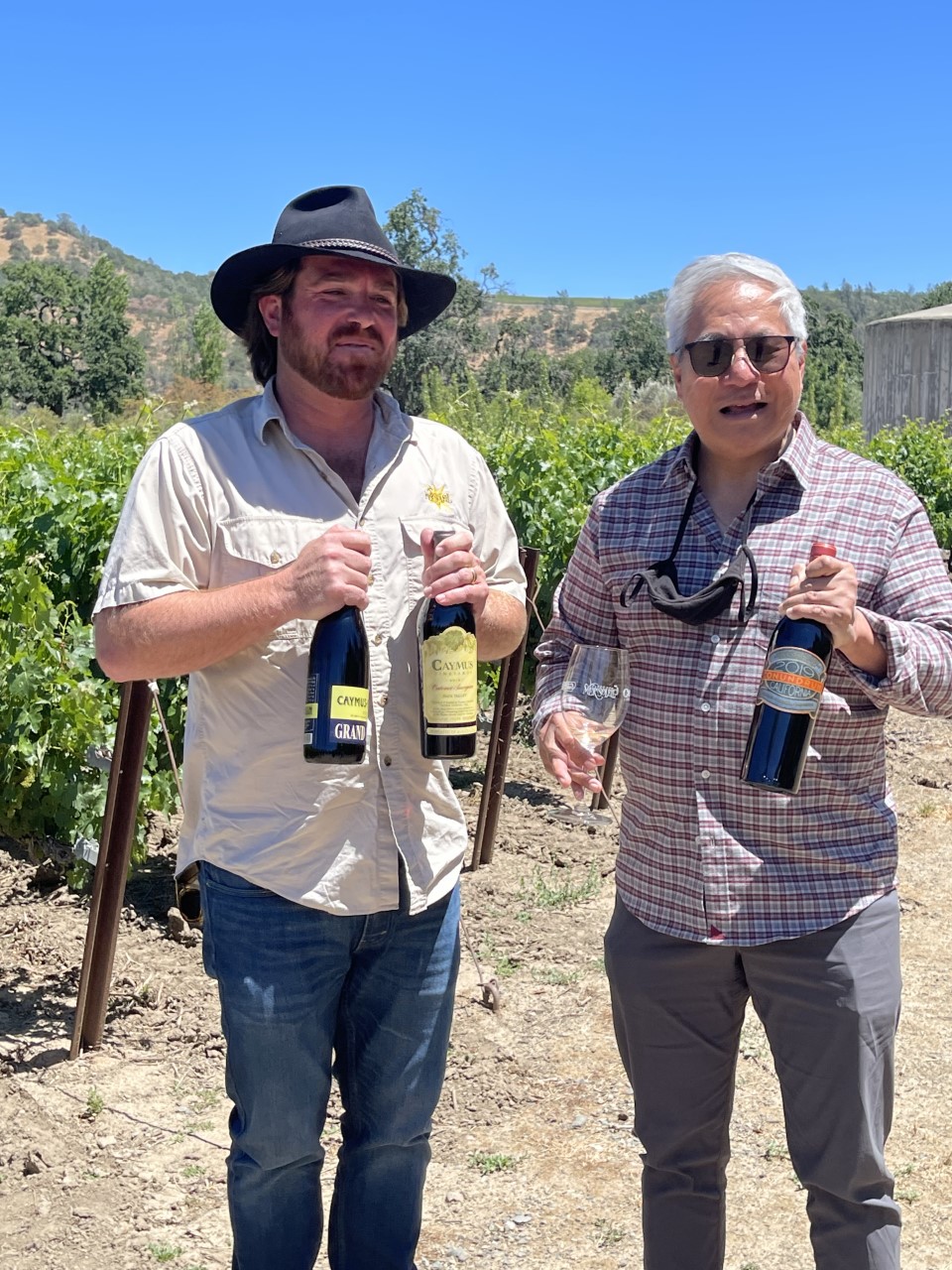 This last visit in late May was a special one, as we spent time with siblings Charlie and Jenny tasting through their wines on a pleasant early summer morning in their flower-filled gazebo garden.  Both are third generation Wagners, whose Grandpa Charlie started planting and working the vineyards in the 1940s and father Chuck starting the Caymus brand with its first vintage in 1972. Life is tough when you are poured Conundrum, Bonanza, Emmolo Merlot and Sauvignon Blanc, Red Schooner Malbec, Caymus Cabernet Sauvignon, Caymus Special Selection, and their newest release, Grand Durif. Grand what you say? 
This is the French name of Petite Sirah, which originated in France when Botanist Francois Durif cross pollinated 2 varietals in 1860 – Peloursin and Syrah. The Grand Durif is the finest version of Petite Sirah I have ever tasted, made in a that unmistakable telltale Caymus signature style – lush, plummy with explosive aromatics and finesse. It went really well with the artisan cheese and charcuterie board served. Later that evening, we opened another bottle to go with roast pork and char-grilled tri-tip steak as we savored the sun setting over the Mayacamas Mountains.  Visiting Napa Valley, which I have been doing since the late 70's, never gets old.