Napa Valley's rich winemaking history began well before the California Gold Rush in the mid 19th century. The early pioneers established the first commercial winery in 1861, and its success and leadership sparked a wave of new growth. By 1889 there were more than 140 wineries in operation.  This tremendous expansion, however, was soon brought to a halt with the enactment of Prohibition in 1920. Vineyards and wineries were abandoned. Napa Valley did not start its slow recovery until after its repeal in 1933.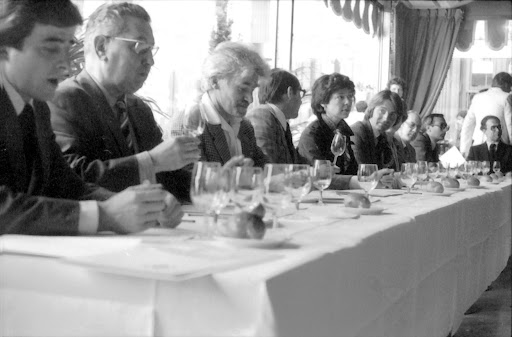 The prominence of Napa Valley wine on the world stage occurred over the last 50 years, with visionaries like Robert Mondavi leading the pack, and giving rise to other pioneers like Charlie Wagner of Caymus, Dan Duckhorn of Duckhorn Vineyards and John Shafer of Shafer Vineyards.  If a single event can be credited with putting Napa Valley on the map, it was the Paris Tasting of 1976.  This blind, comparative tasting pitted Cabernet Sauvignon and Chardonnay from California against the best wines in Bordeaux and Burgundy in a blind tasting.  When the tasting was done, the French judges surprised themselves by giving top honors to Napa Valley wineries.  From that moment on, Napa Valley would never be the same, and the number of wineries would grow from a few dozen to several hundred today.
Cabernet Sauvignon is king in Napa Valley, although other varietals do extremely well, including Merlot, Zinfandel, Petite Sirah, Chardonnay and Sauvignon Blanc.  Cabernet Sauvignon vines are best suited for a sunny, warm (and not too hot) climate, to enable the grapes to ripen more slowly and evenly. Higher temperature shifts between night and day moderate  aspects of ripening, maintaining a good level of acidity.  Napa's volcanic soil is also a major factor, adding a rich and complex taste to Napa's best wines.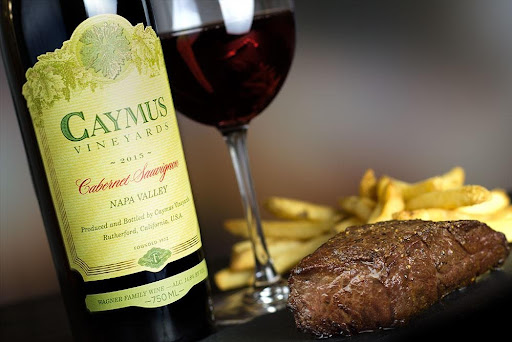 A classic wine and steak pairing is a well-marbled ribeye with a Napa Valley Cabernet such as Duckhorn or Shafer's One Point Five, as the high tannins in the wine help cut through the juiciness and robust meatiness of the steak.  A well charred crust on a steak complements the powerful oak structure, dark fruit and fine tannins of the wine.  It is therefore no surprise that the top premium wines served at the best steakhouses in the U.S. all feature Napa Valley Cabernets.  I recall a dinner at Manhattan's  Smith & Wollensky about 40 years ago and marveled at their extensive selection of Classified Growth Bordeaux.  Today, California Cabernets dominate the wine list, with Bordeaux accounting for less than 5% of the list.  Of course, our brands Caymus, Duckhorn, Shafer, Nickel&Nickel and Cliff Lede are all well represented.